The College Tanks Guide to College Tailgating
Tuesday, July 28, 2015 11:31:01 PM America/New_York
It's the end of July. You're officially over your parents 11 AM wakeup calls, your hometown local watering holes, and maybe even your Mom's homecooked meals. Schools right around the corner and, infinitely more exciting than the first day of classes is the first day of college football season and, with that, tailgating. So to get you excited, and prepared, for tailgating season, we here at College Tanks put together a short guide for all of you.
Plug In Your Phone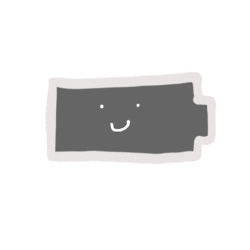 As exciting as watching your squad destroy the creampuff Division 1-AA who is visiting your Big Ten university, you may want to keep track of the major SEC/ACC matchup happening elsewhere. Or, if you're one of the fans that don't venture beyond the tailgate yards, you'll need it just to find out your school is experiencing the biggest upset in modern football history. We're looking at you, Michigan circa 2007.
Pro tip: invest in a battery pack. You'll never experience red battery level anxiety again.
Don't Do the Body Painting Thing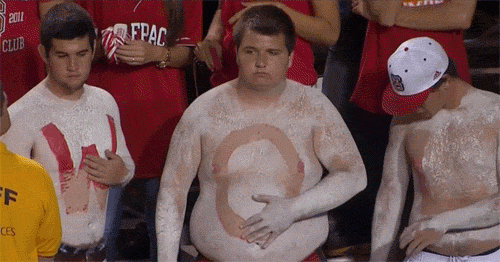 Just don't. We get that you're trying to show your support in solidarity with five of your frat bros and you want to tell everyone that you "put the G in Gators," but there's maybe a 5% chance you and Stink and the rest of you guys will actually get put onto television, and then you just look like a huge tool once the 2nd quarter starts and you start getting sweaty since, yanno, it's Florida in September.
Bring Enough Seating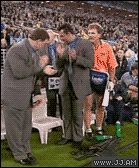 If you're sitting on a cooler, you're not allowed to be upset when people ask you to get up every 12 minutes. Or, even worse, on a 30-rack of college town beer. Bring a fold out chair.
Potentially dangerous pro tip: Bring a bunch of chairs. Declare one the "Boom Chair". Anyone who sits in said Boom Chair is then allowed to be tipped over.
Don't Go Shirtless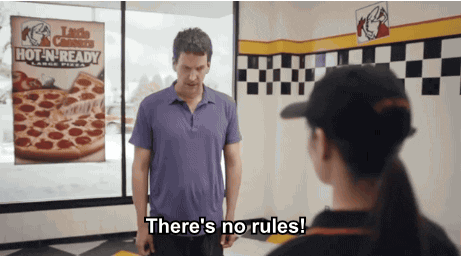 If you want to show off the 2 months you've spent in the gym and eating clean, just do the sensible thing and, you know, wear a tank top supporting your school. Cuz sleeves suck. Wear a tank.
Pro Tip: Buy a tank top from College Tanks. Duh.